Car Battery Delivery Bangi/Kajang
Is your car not starting because of a faulty battery? Have you ever wondered how to replace your car batteries in less than an hour and get back on the road? So, we have the ideal service for you. All you need to do is make a quick phone call to us, tell us your location, car model, and our fellow technicians will come to your aid and get you back on the road in no time. We are an authorized AMARON, VARTA and Century battery Kajang distributor and supplier. All of our batteries come with a 12-18 months warranty. So, give us a call at our help line, and we'll send our mechanics to your location right away. We provide non-hassle battery replacement services. There are no hidden costs. We are completely transparent with our quotation. Furthermore, if your vehicle problem goes beyond the batteries, our car battery experts can always help or make quick recommendations.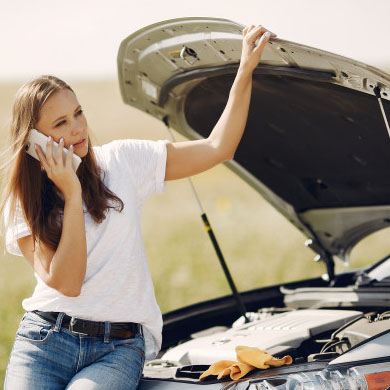 Most importantly, our service includes free and prompt delivery, free car battery installation, and free diagnostics. Our team will get you back on the road in no time, thanks to our professionally trained staff! We conduct a battery inspection. Check the battery case. Look at the brackets. Examine the battery terminals and posts for corrosion. We have over 25 years of experience in car battery industry. If you're within 30-40 km, simply call and provide your car model to receive a replacement battery. We will suggest the best car battery available. Find us if you are looking for Century battery Kajang distributor.
Schedule Your Appointment Today
We specialize in your car battery service
Schedule
Schedule
Your Appointment

Today

We Specialize in Your Car Battery Service
Call: 012-550 0287