Car Battery Breakdown Assistance Klang
If your car won't start and your battery is more than a year old, you may have a flat car battery. Bateri Boss offer an on-site car battery Klang delivery. Don't worry; simply call us, and we'll deliver within 30 minutes. We will get your car battery and alternator thoroughly examined. In addition to our timeliness and availability, we care about our clients. We strive to resolve your battery issues and get you back on the road. There are no hidden fees, and we are entirely transparent. Furthermore, if your vehicle issue extends beyond the batteries, our car battery delivery in Klang specialists are always available to assist or make quick recommendations. When it comes to quality service, you can never go wrong with us. We understand that alternators and other such things can sometimes cause problems, but we are happy to do it for you! At BATERI BOSS, we offer the best car batteries because we value and care about your vehicle.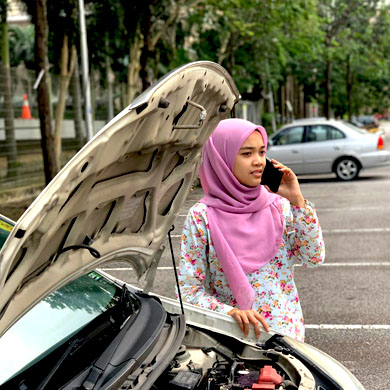 BATERI BOSS provides free on-site car battery delivery in Klang within 15-30 minutes if you are within 30-40 km radius from us. Because our technicians are incredibly knowledgeable about car breakdowns, we will thoroughly assess the situation before replacing your battery. Therefore, we go out of our way to provide the best car battery brand. In addition, all of our car battery in Klang are covered by a 12 to 18-months warranty.
Schedule Your Appointment Today
We specialize in your car battery service
Schedule
Schedule
Your Appointment

Today

We Specialize in Your Car Battery Service
Call: 012-550 0287